by Lori Cunningham
Editor's Note:  Congratulations to Sadie Beery of Frankfort, OH on winning the cool Striiv pedometer!  We had over 400 entries – she's one lucky lady!  
I had another fun, exhilarating, and exhausting year at the Consumer Electronics Show (CES) this year.  As always, CES does not disappoint.  With over 20,000 new products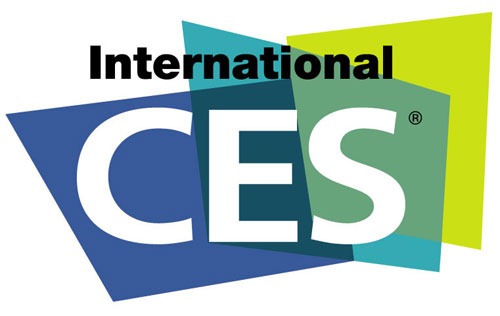 launched just that week, you can imagine there was something new to see around every corner.  On the other hand, there was nothing that stands out as a super "wow" as in year's past.  There was a lot of excitement around the new tablets in 2009.  In 2010, 3D was all the rave at the show.  I would say the most exciting thing this year were the 55″ OLED TV's.  We were all amazed at the super thin 20″ OLED's last year so seeing the technology expand to 55″ was pretty incredible to see…but of course, the technology isn't new.
There's no doubt that the trends I identified in 2010 continue to grow strong.  Smart TV's are quickly becoming the norm as manufacturers are dramatically increasing the percentage of  Smart TV's they produce.  Smart Phones and tablets are remotely controlling more things – TV's, cable boxes', music, home surveillance, door locks, etc.  Apps Everywhere continue a strong presence and are part of the category trend I list below for this year under Multiple Platform Experience.  The Connected Car continues to take off as more car manufacturers are building computers into their cars to help consumers maintain their connected lifestyles.  And of course, will Green Energy ever go out of style?  Let's hope not!  To learn more about last year's trends see the Top 6 Tech Product Trends of CES 2011 (and of 2010 for further ongoing trends).
Onto the trends stemming from CES 2012:
1.)  Ultrabooks – Ultrabooks were introduced at the end of last year.  Ultrabooks are the next class of laptops in that they are very thin (20mm or less), weigh less than 3.1 lbs, have a long battery life (5-8 hrs), have an ultra-fast start-up from sleep (similar to a tablet), and are priced right at $1,000, though the price will get closer to the $500 mark as more ultrabooks are introduced.  There were 30-40 ultrabooks launched at CES this year.  Expect to hear a lot about ultrabooks this year.  Sometime later this year it is likely they will include touchscreens so the ultrabook can be used like a tablet as well.
2.)  Multiple Platform Experience – Today, people have 1-3 smartphones, one or more Smart TV's, 1+ tablets, connected gaming consoles, PC's, Macs, connected Blue-Ray players, connected cars, connected smart alarm clocks, you name it, people have it!  Most of these different devices have apps.  Now that consumers are more connected and more savvy about the apps they use, they are expecting their app on their smartphone to utilize the same info. of the same app they use on their TV.  Facebook, Twitter, Netflix, and many others have already been doing this.  No matter what device (platform) you log into, your information will be there.   Storing user information in the cloud enables this process for your information to follow you to each device.  This trend continues to grow as new devices and apps are created.
3.)  Connected Home – I'm thrilled to see a much bigger presence and  focus on home automation this year.  Home automation is no longer for the elite who can afford to

have their lights turned on and their air conditioned controlled by the press of a button.  Home automation is becoming mainstream.  I have been studying this trend for a while and in fact, it's the impetus for our new website, TheWellConnectedHome.com.    Using certain protocols (Z-Wave or Zigbee), a consumer can install and program (it's now user friendly) lights, thermostats, door locks, cameras, draperies, and more to turn on or off with your smartphone, PC, Mac, tablet, and more.  I know because I have done it myself.  Find out more on theWellConnectedHome.com website as I begin posting my experiences.
4.)  Connected Health – it's  been fun to see fitness and measurement products grow every time I go to CES.  Pedometers have really taken off and include social elements (see the new Striiv pedometer social enhancements in this CES video).  Pedometers are built-into fitness watches and devices…as well as accelerometers  (which measure the change in acceleration), galvanic skin response (measures how active you are), heat flux (the rate of heat leaving your body), heart rate, sleep tracker, and more!   A number of devices even allow you to enter in your food intake to get a complete look at matching your dieting or fitness goals.  Absolutely remarkable.
In addition, home medical testing devices are getting smarter.  I remember oooo'ing over the Withings Digital Scale three years ago when I first discovered it at CES.  It tracks your weight, muscle, and fat…and sends it via Wi-Fi to your computer, smartphone, or tablet.  Wow.  Love it.  Some of the new digital scales even have a social element where you can post automatically to Facebook.  Uh, no thanks.  I suppose if you have a private support group, this might be helpful.  Withings also has a new Wi-Fi enabled baby scale coming out that is a much needed home device for parents with underweight babies.  Ideal Life also had a number of connected products to help seniors (and others) keep connected to their doctors such as a glucose monitor, blood pressure monitor, Sp02 oxygen monitor, and scale.  With these devices and devices like the Sonamba, keeping track of your health and that of your aging parents is becoming easier.
5.)  3D TV Content – If last year was the year of the 3D TV, this year is the year of 3D content…finally!  Sales of 3D TV's are progressing well due to the end of year discounted prices of excess 3D TV inventories.  Many people bought 3D TV's because the price was right, so, why not?  Unfortunately, besides some movies, there is not a lot of 3D content out there to watch.  This is changing.  ESPN now has a 24/7 3D channel showcasing football, basket ball, boxing, the X Games, and more.  Discovery has created

a new 3D channel, as well as other content carriers like Comcast and DirectTV.  But the biggest 3D news of the show was Panasonic's announcement that this year's 2012 London Olympics would be filmed in 3D.  Talk about one event that will get a whole nation talking about 3D.
6.)  OLED TV's – Thin is in.  As I stated above, the new 55″ TV's are pretty remarkable.  So incredibly thin.  Your finger is thicker than these screens.  With a contract ratio of 100,000,000, you can imagine how beautiful the display is.  The colors are vivid and vibrant.  Models will be available in 3D as well.  Can you imagine 3D coming out of such a thin screen?  OLED's do not use backlight so transmission of the pictures is clearer and more colorful.  Also, as a result, they have a faster response time,  enabling up to a 100,000 Hz refresh rate.  Today's LED TV's only go up to a 240 Hz refresh rate.  Plasmas typically have 480-720 Hz refresh rates.  A faster response rate means less ghosting when a person or object moves.  Pricing is not set yet for OLED's. The materials themselves are actually cheaper than for plasma or LCD TV's.  It's the fabrication process that is so costly.  The price will drop as more manufacturers begin producing OLED TV's.

Although over 20,000 products were introduced at CES this year, many of them are not fully functioning yet.  Most will be produced and in stores by the end of the first quarter, although some will  not be ready until the Fall.  To get a birds eye view of CES as a whole, be sure to check out The Consumer Electronics Show (CES 2012) in Pictures.  Next week we will publish our annual CES Great Technology Products for Moms for 2012.
Have questions about CES or interested in a particular product or type of technology?  Leave a comment and I'll reply with any info. I have to update you, stemming from the show.