by Mike Bowser
Editor's Note:  We're giving away a Western Digital Home Entertainment bundle, valued at $400!  See below to find out how you can WIN IT!

The WD TV Live Streaming Media Player is probably one of the coolest pieces of technology to come out in the last couple of years. It competes directly with a popular device you have probably heard of, the Roku.
There are a number of features included in the WD TV Live:
1.)  You have access to all your online media services through your WD TV Live.


2.)  The player itself comes with a built in RJ45 network adapter just like you would have on the back of your home computer to hook into your home network.
3.)  If cables are hassle, no worries the WD TV Live also supports WiFi (b,g,n) speeds.
4.)  You have two options to hook up WDTV Live to your TV. 
The WD TV Live hooks directly into your television via 2 options. You have standard component cable which comes with the device (for older televisions white, yellow and red wires) and HDMI which you will have to purchase on your own (not a big deal as you can find a decent HDMI cable for under $10 online). If you have an HDMI connection on your television I would highly recommend using that so you can take advantage of the High Definition content available for download online.


5.) Stream your content from your computer to your TV.
The best feature that makes the WD TV Live player stand out for me is its ability to stream your personal content from an external drive or a shared drive on your home network. You can either directly connect a USB external hard drive to your WD TV Live via the 2 open USB ports or connect to a network drive on your home network to access your personal content.
I decided to hook up my WD external hard drive to my WD router and make it shared on my home network as a test to see how well the video played.  I was able to play a Phineas and Ferb episode and the Lorax movie flawlessly with no delays and no wires!!! One thing to note though is if you plan on streaming media wirelessly, I highly suggest you have a router that can support the bandwidth as video especially high-definition takes up a lot.  I recently reviewed the Western Digital MyNet 900, which I used to stream these two shows.  It's ideal for video streaming.

6.)  Support of multiple file formats.
The player supports multiple formats which really makes it stand out among its competitors when you look at all the different types of video and audio formats that are on the market today. It can be so frustrating to have to convert your media to one specific type of format in order to play it, but with this player, there is not one type of audio/video format  I own that it could not play.
File Formats Supported
Video – AVI (Xvid, AVC, MPEG1/2/4), MPG/MPEG, VOB, MKV (h.264, x.264, AVC, MPEG1/2/4, VC-1), TS/TP/M2T (MPEG1/2/4, AVC, VC-1), MP4/MOV (MPEG4, h.264), M2TS, WMV9, FLV (h.264)
Photo – JPEG, GIF, TIF/TIFF, BMP, PNG
Audio – MP3, WAV/PCM/LPCM, WMA, AAC, FLAC, MKA, AIF/AIFF, OGG, Dolby Digital, DTS
Playlist – PLS, M3U, WPL
Subtitle – SRT, ASS, SSA, SUB, SMI
7.) You can hook up a wired/wireless keyboard.
Another nifty feature I appreciated very much was the ability to hookup a wired/wireless keyboard to the WD TV Live. It can be extremely tedious to sign into accounts with only a remote control that lacks a qwerty keyboard forcing you to arrow to all the letters/numbers to enter your login information for Netflix or Hulu Plus. I hooked up my own wired keyboard and it worked perfectly saving me the headache of using the remote to enter my account information.


8.)  Netflix in full streaming color!
I also tested my Netflix account on the WD TV Live and I had no issues logging into my account or streaming the movie Rat Race with no delays or skipping in the video. The picture looked beautiful in full 1080p.

8.)  There's an App for That!
One final feature I really enjoyed about the WD TV Live media player was the free WD TV Remote app that you can download through iTunes or Google Play for the Android that gives you wireless capability of your player. You can login to your online accounts using your smartphone's keyboard which is a great convenience and you can even use the gesture screen to navigate through the menus on your player with ease.
Pricing
The WD TV Live is available on Amazon.com with Free Super Saver Shipping for $$89.99  or Bestbuy.com for $99.99 with free shipping. This is a solid media player and is well worth the price you pay!
A Dad's Perspective
The WD TV Live is a solid and well-rounded streaming media player. The only thing I think Western Digital could improve upon is to widen their channel selection to also include HBO Go, Disney, Amazon Instant Video and NBA Game Time. I'm not a big online service streaming consumer so it was not that big of a setback for me.  The ability to stream my own content to my television far outweighed the online service options. I can see how someone might like a specific online service like Disney and may lean toward another competing media player; however, if the online options available on the WD TV Live meet your needs, then the WD TV Live player is definitely for you.
Win It!
Interested in trying out the WDTV Live?  Western Digital is generously offering to one of our readers a digital home networking bundle, valued at $400.  The bundle includes: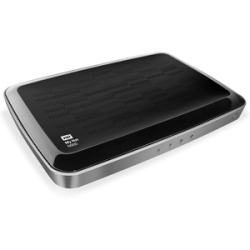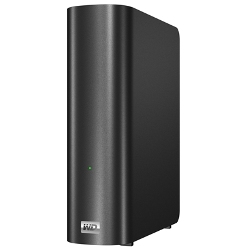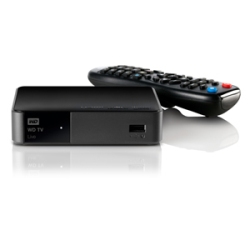 My Net N900 Router  Model: WDBWVK0000NSL-HESN   $159.99
My Book Live 1tb Model: WDBACG0010HCH-NESN $139.99
WDTV Live   Model: WDBHG70000NBK-HESN   $99.99
Sign up below to enter, with lots of extra chances to win.  Good luck!
Read more about the My Net N900 in our review on our sister site, The WellConnectedHome.com:  WD My Net N900.  A Router for a New Generation.
*  I was given the WD TV Live in exchange for my honest review.  All expressed opinions are my own.