by Lori Cunningham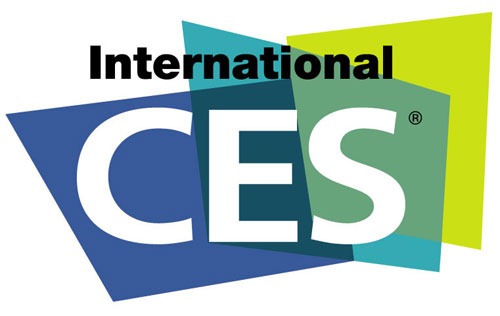 By now you've probably seen the Pictures of CES 2013 we posted.  Large companies exhibiting at CES spare no expense to make their booths as flashy and intriguing as the Las Vegas strip.  As exciting as it is to walk down the trade show aisles, you do tend to get sensory overload.  Nonetheless you continue, in pursuit of the next big thing.  Last year, OLED super thin TV's were the big news.  This year, 4K OLED TV's, which have superior detail and color.  The largest TV I saw at the show was 110 inches!  TV's are getting bigger and thinner.  To see last year trends, see the Top Six Product Trends of CES 2012.
Last year we identified Ultrabooks as an emerging trend and they continue to gain steam over laptops.  Ultrabooks are a cross between a laptop and a tablet, offering fast boot times, a decrease in weight, and many new ones offering touchscreens to take advantage of the new Windows 8 operating system.
Two of the trends from last year are back on our list  for this year, namely the Connected Home and Connected Health, now with more companies offering innovative products in this category.
The Top Trends Stemming from CES 2013:
1.)  Connected Things



The Flower Power plant sensor, HapiFork, and Connected helmet.
The home of the future will house all sorts of connected things that will talk to each other to make life easier for us.  This idea is not too far fetched as more and more household items connecting to the Internet or your smartphone through WiFi or Bluetooth technology.  Many of these connected items work with proprietary apps right now and don't necessary talk to each other, but that will change one day.  Connected items spotted at the show include scales, blood pressure gauges,  refrigerators, washers, toothbrushes, basal temperature meters, pill boxes, asthma sensors, and even a connected fork!  The HapiFork is designed to help people eat slower and reports eating patterns to the HAPILABS app throughout the day.  There's even a new plant sensor, called Flower Power, that measures sunlight, humidity, temperature, and fertilizer and transmits the date to the app on your smartphone or tablet.  I loved the connected football helmet I found in the Verizon booth.  They are working on putting a cellular signal in football helmets to notify the football staff and emergency personnel of serious head injury.  Now that's a good call.
2.)  Connected Health



A connected Basal Thermometer, Asthma Nebulizer, and Oximeter.
Companies have made great strides in making it easier to assess our health at home.  As healthcare costs continue to skyrocket, people are looking for more ways to better monitor their own health and decrease visits to the doctor.  Devices such as FitBit, which monitor exercise and calorie intake, have  been around for awhile, as well as pedometers.  But now there are a whole new slew of connected health monitor devices such as LARK, Jawbone, Nike Fuelband, etc. and a number of connected pedometers like Striiv, Fitbug, Omron, Fitbit, etc.  In addition, there are a number of health devices to help you monitor and keep track of your readings digitally such as the new asthma sensors, glucose monitors, basal temperature thermometers (for tracking ovulation levels), scales (for tracking weight, muscle mass, fat, your heartbeat, and even the air quality in your room!), blood pressure monitors, heart rate monitors, oximeters (which measure your oxygen levels) and more.  Scanadu is an extraordinary company that makes a product called the SCOUT, which for under $150, can give you your heart rate, electrical heart activity, temperature, heart rate variability, and oxygen levels, all in one device.  The results are then transmitted to your phone app for tracking.  Tracking your results is becoming easier and easier. Can you imagine having all of your results ready to discuss with your doctor in the palm of your hand with little preparation?

One new health concept displayed at CES that caught my eye was HealthSpot's tele-health stations that can be installed in places like Walgreens, Rite-Aid, etc. and give consumers access to an extensive network of board-certified physicians.  Consumers make an appointment, enter the station, and will be greeted by a doctor, via a live video feed, who will ask the patient questions.  Dependent upon the symptoms, the doctor will ask the patient to use the instruments within the station, such as a thermometer, otoscope (scope to look into the ear canal), pulse oximeter, Scale, dermascope, and stethoscope.  Doctors can help with symptoms such as cold and flu, minor illnesses, skin conditions, allergies, infections, and more.  Although not rolled out nationally yet, HealthSpot is pioneering tele-health in real sustainable ways that make it convenient for people to get access to doctors in a timely manner.
3.)  Aging in Place



The Verizon SureResponse Emergency medallion, iHealth Connected Glucose Monitor, and the MedFolio pill box.
According to AARP.com, nearly 90% of seniors (aged 65+)  want to stay in their home as they age, also known as "aging in place."  The number one reason?  To live under their own rules.  In order for this to happen, their homes and safety must be a high priority.  In 2011, the oldest Baby Boomers turned 65 (Baby Boomers were born 1946-1964).  They insist on aging in their home, causing adult children worry as no one is looking in on them on a regular basis.  Technology companies are responding to this trend, with an unprecedented number of products available to give seniors their independence while helping adult children feel more at ease.  One product that has been around for years is the alert medallion that seniors wear around their neck.  These medallions have more extensive features than in the past, providing 2-way communication, GPS and WiFi tracking services, with text alerts to caregivers.  Companies like Phillips Lifeline,  5Star Responder from GreatCall Inc., Verizon's SureResponse, and more are offering these powerful, lifeline services that can be used in the home or out.  See Medical Alert Systems – The Top 10 Questions You Should Ask Before Buying, to help you choose the right one.  Other tech devices include door sensors (to see when a window, door, a medicine cabinet door, or refrigerator door has been opened), motion sensors, water sensors, motion detection video cameras, even tech pill boxes, like MedFolio, remind seniors which pills to take and when.  Many of these devices can be set up to send alerts to caregivers and adult children to provide enhanced security and peace of mind.  Expect to see this category take off as more and more baby boomers retire.
4.)  Connected Home



The Lowes IRIS Home Automation Starter Kit, IRIS PetSafe dog door, and Ambient Energy Joule energy communicator.
Really, Connected Things and Aging in Place could be a subset of the Connected Home, as they are all tech products located mostly in the home providing data tracking or ease for the homeowner.  Last year we mentioned how Z-Wave and Zigbee are protocols being used by DIY homeowners to automate their lights, door locks, and more.  This year at CES, we saw a lot more entrants in this market, whose products are even easier for the homeowner to set up.  Lowe's announced their new IRIS home automation system which includes the fore-mentioned items plus thermostats, sprinklers, a help/panic button, connected dog door, and more.  IRIS basic service is free or you can pay $9.99/mo for premium services.  Nexia Home Intelligence, which features TRANE and Schlage products, likewise connects with a number of various lighting, door locks, thermostats, sensors, and more.  Nexia charges a monthly price of $8.99/mo and offers no free service.  Interestingly enough, both IRIS and Nexia utilize the Z-Wave protocol to connect devices to their network (IRIS utilizes Zigbee as well).  Just a side note, the IRIS dog door is pretty cool.  Your dog wears a sensor on his/her collar and the door will open when s/he nears the dog door.  Otherwise the door stays close, keeping out stray animals.  You can also set it to lock at a certain time of night and open in the morning.  Cool stuff.
Other companies offering home automation, who have been doing it for a while include Verizon Home Monitoring and Control and ADT Pulse, which incorporates all of these connected features with their security system.  ADT really gets the Connected Home and they are continuing to push the limits to offer security and health connected devices as a part of their product line.  Once again, both of these devices utilize the Z-Wave protocol.
On the energy front, one more device I'd like to mention here is the Ambient Energy Joule, which connects to your electricity company's smart meter wirelessly and indicates whether the cost of electricity is above, at, or below average pricing by indication of it's color.  A red glow means it's more expensive to run electricity and appliances, a yellow glow means average and a green glow means the cost is less.  Expect to see more devices to help you monitor your electricity as more smart meters are installed on houses.
5.)  Mobile



The indispensable mobile phone (HTC Windows 8X pictured here), a Sony 20 inch Vaio Tap 20 tabletop hybrid PC, and  Fitbug wireless pedometer with no LCD screen.
Everything is going mobile these days, a trend that continues to soar.  More than 45% of adults now own a smartphone in the US (according to the Pew Internet & American Life project).  By 2015, nearly 65% of the US population will own a smartphone and/or tablet, according to C-net/In-Stat.  Though PC's are not going away anytime soon, mobile computing is on the rise.  In fact, it is estimated that by 2014, mobile Internet will take over desktop Internet usage.  At CES, I noticed a number of 20+ inch tablets and large touchscreen PC's that can be tilted to a definite slant, that leans more like tabletop PC rather than a desktop PC.  People want touchscreens and flexibility to untether their PC's.  These new tabletop touchscreen PC hybrids have a portable battery pack, so that they can be used throughout the house without worry for wires and rebooting.  Items such as pedometers, sleep monitors, health bands, and more are losing their screens in favor of connection to one's smartphone where users can track their steps, sleep, and calories.  The smartphone is the hub for communication, life management, and control (of  things like the DVR, pool lighting and jets, home lighting, door locks, TV, you name it.
See our Top Trends from CES 2012 and 2011, which are still contenders even today.  We live in exciting times and our technology is getting to be more and more like the weather.  Don't like it today?  No problem, a better, faster, more features gadget will come along tomorrow.  And our favorite phrase "there's an app for that" is as common as "can you hear me now."  Technology is pervasive both in our lives and in our culture.
*  Pictures taken using the new Samsung Galaxy Camera, provided by Samsung.