by Lori Cunningham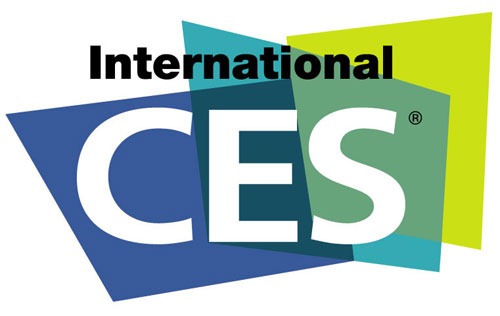 Editors Note:  Congratulations to Jennifer of RandomThoughtsandSuggestions for winning our Western Digital Home Entertainment bundle, valued at $400.  
Choosing the top 5 gadgets from Consumer Electronics Show (CES) is always a tough choice.  There are so many great products to name, yet for this post, we always try to choose gadgets that will appeal to the largest number of moms.  The iHealth Glucose Monitor is great for aging parents, the Gecko Cap child asthma inhaler looks like an incredible help for parents with asthmatic children.  I loved a product called Sookbox, for streaming your content on many devices throughout the house and outside of it.  But since these products appeal to smaller audiences, so they are not listed below. The Consumer Electronics Show showcases many new and current products.  Be sure to see our take on the top 5 trends stemming from CES 2013.  Now onto our top 5 picks!

I received a Galaxy Camera as a part of their CES Galaxy Camera team before arriving to CES.  It is the best camera I have ever owned.    It has a 21x optical zoom, a 23mm wide-angle lens, and takes 16 MP pictures.  It also is the first camera to also have a full-fledged Android (Jellybean) on board, allowing you to easily upload pictures to your favorite social media site, use your favorite Android apps, or even check your e-mail.  The camera comes with a 4G/LTE card (for use on Verizon or AT&T's network), so you can do everything you'd do on an Android phone except make calls and receive texts.  The camera has a large number of settings to choose from to capture just the right picture as well the ability to edit your picture on the spot.  Never miss a moment with the continuous shot setting takes up to 20 shots within seconds.  Although the camera has a timer, using voice commands to "take picture" from afar is far more fun. The pictures turn out great and the camera is just a lot of fun to use.
The Galaxy Camera is available through AT&T  for $499 and Verizon for $549.99 with month to month service.

I read about the MyCharge Peak 6000 before the show and knew it was a winner.  The MyCharge Peak 6000 is a portable battery pack that you can take with you on the go to charge your cellphone or tablet.  In fact, you can fully charge your phone up to 4 times using with the MyCharge Peak 6000.  The MyCharge Peak 6000 comes with 3 built-in cables…a 30 pin Apple connector (for iPhones up to 4S, iPads), a micro USB for most Android phones, and a USB cable to charge the MyCharge Peak 6000 using your laptop or PC.  There is also a USB slot so you can use your lightening cable to charge your iPhone 5.  The MyCharge Peak 6000 includes a built-in wall plug to charge the unit.  The MyCharge Peak 6000 packs a lot of punch and is perfect for road trips with the kids, a great way to keep everyone's devices charged for the long trip.
The MyCharge Peak 6000 Battery Charger is available at Amazon.com for $88.99 plus free Super Saver shipping.

MamaBear is a free app for your Apple or Android device that helps you keep tabs on your children.  With the MamabBear app working on your child's phone, you can assess where they are and if they are out of the designated limits in your city that you have preset.  With pre-set up permission, you can see when your child has a new friend on Facebook, if a friend you designated, posts on your  child's Facebook page, or any inappropriate words you set up, are used on his/her page.  Soon, you will be able to monitor their Instagram and twitter accounts also.  And get this, you can even set speed limits on any car your child is driving and be alerted if your child has exceeded these speed limits…and view their speeding history!  Wow, this looks to be one amazing app…and it's all for free!
The MamaBear app is free and can be found on iTunes or GooglePlay.

SpareOn

e
 Emergency Battery Phone
The SpareOne Emergency Battery Phone is an incredible resource in an emergency…or when you're in a pinch.  The SpareOne uses one AA battery to power the phone which can last as long as 10 hours of talk time or if not used, up to 15 years!  For 911 emergency calls only, all you need is to be within range of a GSM cell tower.  However, the SpareOne also has the capacity to hold your 3G/4G SIM card from your phone to transfer your service to your SpareOne which means you can make calls to anyone in a pinch.  In fact, you can pre-program up to 9 emergency numbers and place them on a sticker on the back of the phone to expedite help when you need it.  Other emergency features are the included waterproof floatable and submersible bag you can keep the SpareOne in, its extreme weather operating range (which is far better rated than a smartphone),  one-touch emergency button, and an installed LED torchlight that can provide up to 24 hours of continuous light.  Ideas of where to place a SpareOne?  Try your house in with your emergency kit, your aging parent's home, and the glove compartment of your car, etc.
The SpareOne Emergency Battery Phone can be purchased from the SpareOne site for $99.99.

The iSmart Alarm system is the perfect alarm system for today's smartphone savvy moms.  No need for wiring, a contract, or even a monthly bill, the iSmart Alarm allows you to watch over your home, using some of the same technologies large alarm companies use.  With the iSmart Alarm you can monitor your home with a connected camera, using a motion sensor to snap 5 pictures when motion is sensed ,and send them to your smartphone.  Using the door contact devices, you can be alerted when a door is opened, which is convenient when for safety or just when you want to be alerted that your older child is home from school.
The iSmart Alarm is in its funding stage and will be available for sale by Summer 2013.  To find out more or even help fund iSmartAlarm and pre-order an early package, visit iSmartAlarm.com.
All these products are currently available, except the iSmart Alarm.  I know personally, I can't wait for the iSmart Alarm to launch.  I've never had an alarm system in any of my homes because of two main reason:  1.) cost and 2.) the fear of forgetting to set the alarm before I left.  The iSmart Alarm will take care of both of these concerns.
If you haven't already, be sure to "Like" our WellConnectedMom Facebook Page and Google + Page to learn of more fun products we saw at CES.
*I was given a Samsung Galaxy Camera as part of a team of Samsung enthusiasts who captured the moments of CES 2013.  I absolutely love this camera.  Also, at my request, I was given a MyCharge Peak 6000 to use during the show and it was a tremendous help in keeping my Galaxy Camera and HTC Amaze phone charged.