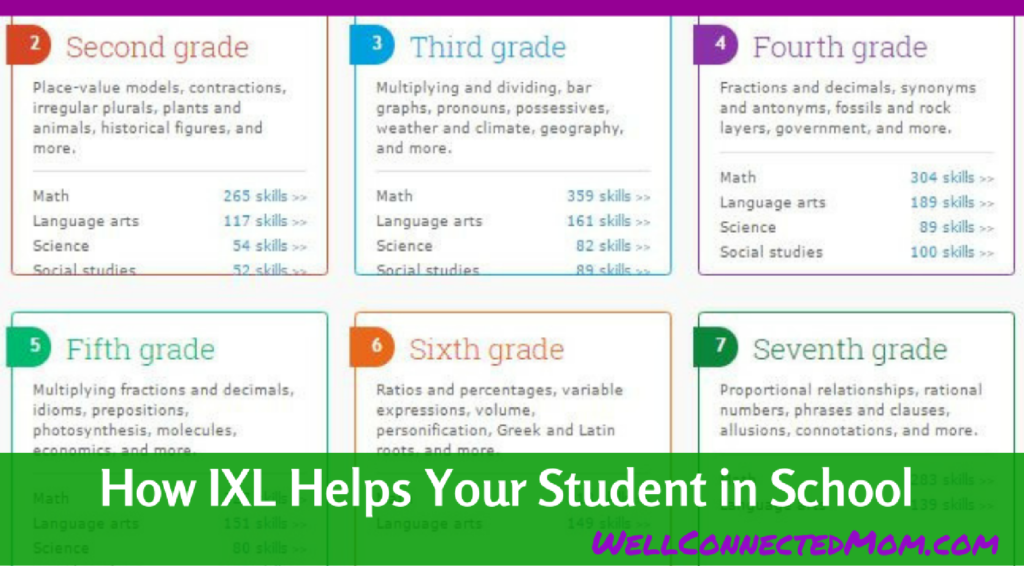 My daughter has performed well in school all of her elementary school career. We never needed to worry about her…until mid-year of sixth grade. It was at about this time she began to verbally mention to us that she was "not good" in math. We were perplexed, her grades didn't show it.
This exclamation reminded me of myself as a child. Even though I was in accelerated math in elementary school, somewhere along the way, I labeled myself as "bad in math." That label persisted through my schooling years…and especially in college. I worked harder at math than most, as I especially had a tough time understanding concepts as someone who was "bad in math."
Now, my daughter has labeled herself as "bad in math." According to an infographic, published on
The Story Exchange
, girls are smarter than boys, but they lose their confidence in the teens. And only a small handful end up in engineering careers.
As my daughter entered 7th grade accelerated math, her grade started to drop…quickly. I helped her as much as I could, which surprised me at how well I had remembered concepts. But when she would ask my "why," I didn't have an answer for her.
What I didn't realize was that the answer to help her comprehend math better, was right under our nose. My husband and I just needed to understand it better.
IXL Learning
What is
it
?
IXL
. Are you familiar with IXL? IXL provides comprehensive standards-aligned online content for math, language arts, science, and social studies for grades K-12. Many schools across America offer it for free for their students and use it in school and as homework at home. Currently, 1 in 9 students are using IXL in the US.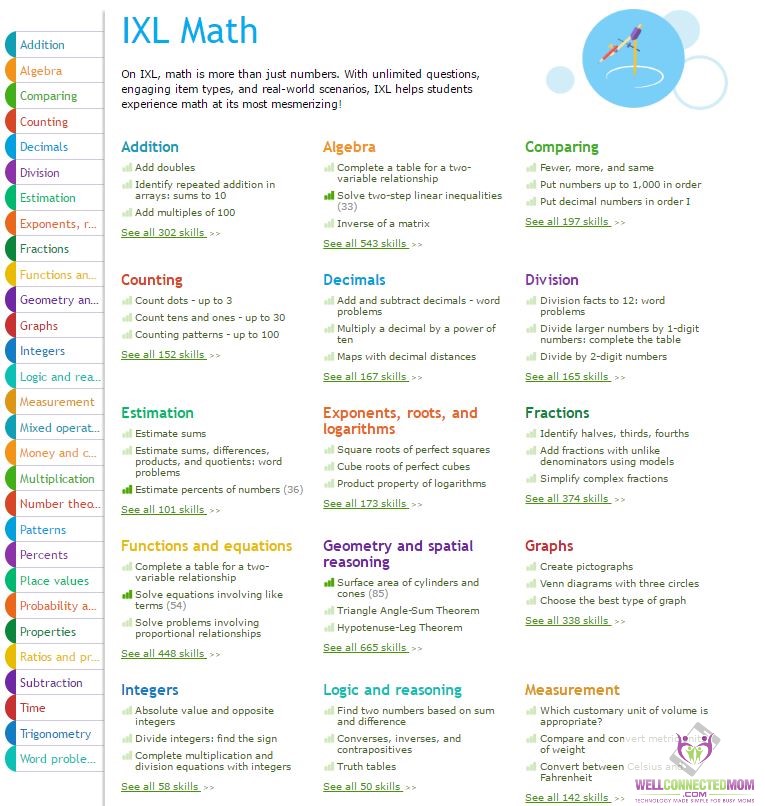 My daughter's 8th grade honors math teacher assigns IXL regularly. In fact, I took a look at all the time my daughter has used IXL and it's been over 25 hours since 7th grade. So here's the thing. I knew my daughter was using IXL, but as a parent, I didn't understand it's potential.
Benefits of IXL
IXL is an extraordinary resource to our children. It immerses students in a particular subject – the depth of learning opportunities is amazing – over 5,000 skills are offered
It aligns with the Common Core standards with each grade level
IXL bookmarks are even printed in some textbooks so students can get additional practice than just what the textbook offers
Predictive software generates questions at the level it assesses the student is at (based on answered questions)
Can be used anywhere – on the PC, phone, or tablet – adding a gamify-type of experience
Virtual rewards given based on milestones reached
Scoring system where more intense questions are served up to ensure each student understands subject matter before completing unit
Real-time standards reporting – parents and teachers find out exactly how your child is progressing and performing on each standard
There are many benefits IXL brings to the table. Two are worth going into further explanation…
1. Immersive Learning
IXL offers an interactivity you don't find with most online learning tools. Although many times you can simply just click on what you think the answer is, IXL also has sections where you drag and drop fractions to put them in the proper order or even put lines on a graph. It's very interactive.
IXL was designed for both the computer or tablet touchscreens. Its mobile app for both iPads and Android tablets can even recognize handwritten numbers in the math section. Tablet learning works best for littler kids and allows you to take IXL on the go with you.

Smart Score
Every time your student solves a problem correctly, s/he gets points added to his/her SmartScore. The Smart Score rises with every correctly answered question. But if s/he gets a question wrong, the score dials back quite a bit. When this happens, IXL's predictive engine serves up more questions similar to the one the student got wrong, to ensure s/he understands the concept. As a result, the Smart Score jumps back a number of points, rather than just one.
Most teachers ask for a SmartScore of anywhere from 90-100 on each segment. A score of 80 is considered good, while a SmartScore of 100 is excellent. With a teacher-instituted goal of achieving 100, many students get discouraged, because it can take a long time to attain that number.
Important…
So, to your student, who's goal is to reach 100, getting "knocked back" points can be devastating and non-motivational. That's completely understandable. This is where you need to offer support to your student. Encourage your student , that losing points when they answer wrong is not a punishment, but a mechanism to understand the concept before continuing.
Students don't understand the big picture here, they only see it as a detriment to them reaching their 100 SmartScore. When you hear your child grumbling when working at IXL at home, take a moment and go sit with them.
Explain why the score is going backward, and help them understand the concepts to get their score back up. Not sure how to do the math? IXL provides a step-by-step assessment on how to get the problem right on every problem your student misses.
2. Ways to Increase Learning Comprehension
Recommendations

A fairly new section of IXL is their Recommendations section – which recommends areas of further study based on a student's progress on IXL. When your student tells you they have studied for their math test, ask them if they have done some of the Recommendation problems. This will help them get a well-rounded understanding of the problems they have been facing.
IXL serves up recommendations based on areas that are relevant to what your student has been studying or areas where your student has been struggling.
Progress Reports

I LOVE this section of IXL. The Analytics section comes with every account and provides detailed real-time standards reporting and how your student is progressing in each area. You'll get a birds eye view of the areas your student is excelling in and where s/he falls short. You'll receive further recommendations on areas your student should focus on to improve his/her comprehension.
For each day your child used IXL, you can see which sections and even which questions s/he answered and how many s/he got right and wrong. You can click further on the question to see the answer and your student's answer. The detail is absolutely amazing.
You can easily identify problem spots as well as your student's overall progress on all standards s/he worked on.
But parents aren't the only ones who have access to this information. Teachers receive a weekly report on all of their students, giving them helpful information on how much time students are spending on IXL, which sections are completed for each individual as well as the classroom as a whole, which students are taking longer to achieve a 100 SmartScore, and which students are off-task.
At anytime, a teacher can dig into the detail of a student to better understand areas where there is misalignment. IXL Analysis is a power tool to help your student gain better comprehension.
A Mom's Perspective

Most parents, like my husband and I, didn't realize the treasure chest that was right under our nose in helping our kids practice and understand the concepts in language and math. Yes, they are both using IXL and have been assigned IXL assignments for years.
Understanding IXL's potential from a bigger picture, we are now using IXL to help my daughter understand her math concepts better. But here's the thing…and read carefully…just asking our daughter to do extra IXL math work to prepare herself for the test is not enough, as math is not her thing and she is not self-motivated.
Instead, my husband has been sitting down with her at the computer to do IXL together. There is much more motivation to complete extra IXL sections with your parent sitting right next to you.
My daughter still struggles but this has made a world of difference and my husband commiserates with her when her SmartScore goes down. But they are both learning together from their wrong answers to better understand the math concepts she's trying to learn.
Not sure if your student's school is using IXL? Just ask your child, s/he'll tell you. If so, find out your child's login and password and check out the Analytics section to see how well your child is mastering certain skills. Knowing this information will help you assist your child in the areas s/he needs the help the most.
If your student does not have access to IXL through his/her school, you can purchase IXL directly for $19.95/mo., giving you access to all subject areas or $9.99/mo. for just one subject area.
I'd certainly say that $20/mo. is a lot cheaper than a tutor and with IXL's progressive learning and database of thousands of questions, it could be an excellent learning resource for your student or even homeschooling student.
Try IXL for a couple of months and see how it's working for your student and let us know your thoughts.